Women's Way reports lower cancer screening rates among women during COVID-19 pandemic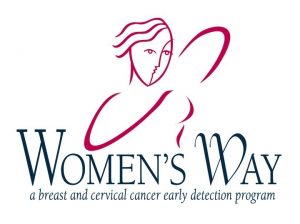 GRAND FORKS, N.D.–Amid the COVID-19 pandemic, breast and cervical cancer screenings have greatly decreased among women.
Women's Way, a breast and cervical cancer early detection program, is encouraging women to remain diligent about being screened.
According to Grand Forks Public Health, about one in eight North Dakota women will get breast cancer during their lifetime and early detection greatly increases the chances of survival.
Tiffany Boespflug, Women's Way Program Coordinator, said, "Because COVID-19 is a novel virus, it has created uncertainties which have unfortunately led to women putting off breast and cervical cancer screenings. Women are encouraged to take the time to take care of themselves and complete regular cancer screenings."
Several risk factors for breast cancer include being older than 50-years-old, having a family history of breast cancer, taking certain hormones and more. A full list of risk factors and screening information can be found here.