UND task force releases diversity, inclusion recommendations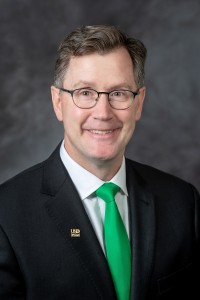 GRAND FORKS, N.D. (KVRR) – Following several months of discussions, the University of North Dakota's Diversion and Inclusion Task Force has released a list of recommendations to promote a "welcoming, safe and inclusive campus."
According to UND, the report is the result of months of research and discussions conducted by the task force, a 27-member body comprising the Campus Community and community at large.
The 48-page report provides specific recommendations, including a "Top Ten" priority list, for University leadership.
UND says that based on a Task Force charter from UND President Andrew Armacost, the group also tried to identify gaps, opportunities and priority areas of need, while considering effective ways to better institutionalize equity, inclusion, diversity and anti-racism efforts at UND.
The following is the Task Force's "Top Ten" priority list of recommendations:
Create a Vice President of Diversity, Equity & Inclusion position at the university to oversee implementation of DEI policy and initiatives. (With resources)
Create a division specifically for campus wide diversity, equity, and inclusion initiatives led by a Vice President of Diversity, Equity & Inclusion
Develop a strong statement regarding diversity, equity, and inclusion (DEI). (with action and enforcement)
Develop a protocol to identify and report issues of bias and discrimination on campus
Create a standing DEI committee to contribute and advise on issues related to DEI (monitor the recommendations)
Review and revise- Curriculum that infusion diversity throughout the curriculum and not only have "diversity classes"
Provide adequate staffing and resources for culturally specific support services (e.g. American Indian Services, Black Cultural Centers, Multicultural Centers, LGBTQ Centers, Women & Gender Centers, etc.) on campus
Create area studies programs with resources (e.g. Indigenous/Native American Studies, Black Studies, Latinx studies, Women/Gender Studies, Sexuality Studies).
Create effective structures for faculty, staff, and student recruitment, retention, outreach, and accountability initiatives inclusive of hiring practices. (e.g. cluster hires of racially/culturally diverse faculty)
UND should breathe life back into the American Indian Studies Department by hiring American Indian scholars that have backgrounds in literature, history, sociology, anthropology, and the visual and performing Arts as well as in the medical and legal fields (American Indian Student Support Services Center)