Man accused of assaulting woman at MATBUS Center in Fargo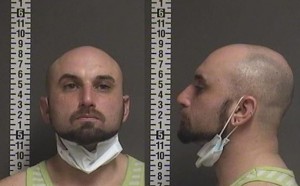 FARGO (KVRR/KFGO) – A man was arrested for assault and terrorizing at the MATBUS Ground Transportation Center on NP Avenue in downtown Fargo.
Police responded around 3:00 p.m. Monday to a report of a fight where they found Devin Bangs attacking a woman. The victim had minor injuries.
Police say Bangs also threatened another woman.
The 33-year old Bangs has no permanent address.