More hate group stickers found at NDSU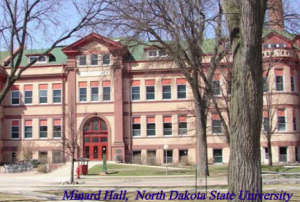 FARGO (KVRR) – More decals representing a hate group were recently found on the NDSU campus.
"The stickers represent a hate group and are inconsistent with NDSU's values of diversity, inclusion and respect" according to an email sent to NDSU employees. "We are providing this email to be transparent with our community and to offer support to individuals who feel targeted."
The decals are identical to stickers found in Minard Hall in March.
The email says the stickers were placed on doors of some campus buildings in violation of NDSU policy, which prohibits placement of material on university property.
The NDSU Equity Office plans to reopen an investigation that began after the previous stickers were found on March 8.
The person placing the stickers could not be identified.
Decals promoting a white supremacist group were also found on the Minnesota State University Moorhead campus in March.