Former Vice President and Senator Walter Mondale dies at 93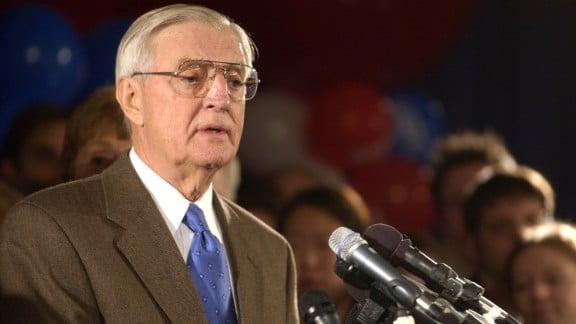 MINNEAPOLIS (FOX 9/AP) – Walter Mondale passed away in Minneapolis Monday at the age of 93, his family says.
The Minnesotan's long career in politics was highlighted by serving as Jimmy Carter's Vice President. He also served as Minnesota's Attorney General, U.S. Senator and the U.S. Ambassador to Japan.
Mondale's own try for the White House, in 1984, came at the height of Ronald Reagan's popularity. On Election Day, he carried only his home state and the District of Columbia.
"Today I mourn the passing of my dear friend Walter Mondale, who I consider the best vice president in our country's history. During our administration, Fritz used his political skill and personal integrity to transform the vice presidency into a dynamic, policy-driving force that had never been seen before and still exists today. He was an invaluable partner and an able servant of the people of Minnesota, the United States, and the world. Fritz Mondale provided us all with a model for public service and private behavior. Rosalynn and I join all Americans in giving thanks for his exemplary life, and we extend our deepest condolences to his family," Carter said in a statement.
Mondale's family says he is survived by sons Ted and William; grandchildren Louis, Amanda, Berit and Charlotte Mondale, and Cassandra and Danielle Miller; daughter-in-law Rebecca Mondale and son-in-law Chan Poling.
The Mondale family says memorials in both Minnesota and Washington, D.C. will be announced at a later date.