Second suspect arrested in murder of Moorhead taxi driver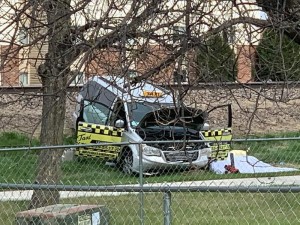 MOORHEAD, Minn. (KVRR) – Police say a 17 year-old girl is being held for charges relating to the murder of Abdullahi Abdullahi, a taxi driver who died after he was shot during a robbery attempt in south Moorhead.
The girl is charged with aiding and abetting First Degree Conspiracy to Commit Aggravated Robbery, First Degree Attempted Aggravated Robbery, Second Degree Murder without Intent while Committing a Felony.
Last week, 18 year-old Willie Sparkman was charged with second-degree unintentional murder while committing a robbery, aggravated robbery and conspiracy to commit aggravated robbery.
According to court documents, Abdullahi was "slumped over in the driver's seat and unresponsive" when the taxi van he had been driving was found in the 3000-block of 20th St. S.
The report says Sparkman admitted to police that he shot Abdullahi and said "I didn't mean for this to happen."
Police later searched Sparkman's residence and found a .45 caliber Glock handgun on a kitchen table. A .45 caliber bullet casing was found near the area where Abdullahi had been shot.
Sparkman is also wanted for two attempted armed robberies in Fargo.