Update: Large amount of meth, cash, seized during I-29 traffic stop in SD
SHERIFF SAYS THE DRIVER MAY HAVE BEEN HEADING TO THE FARGO AREA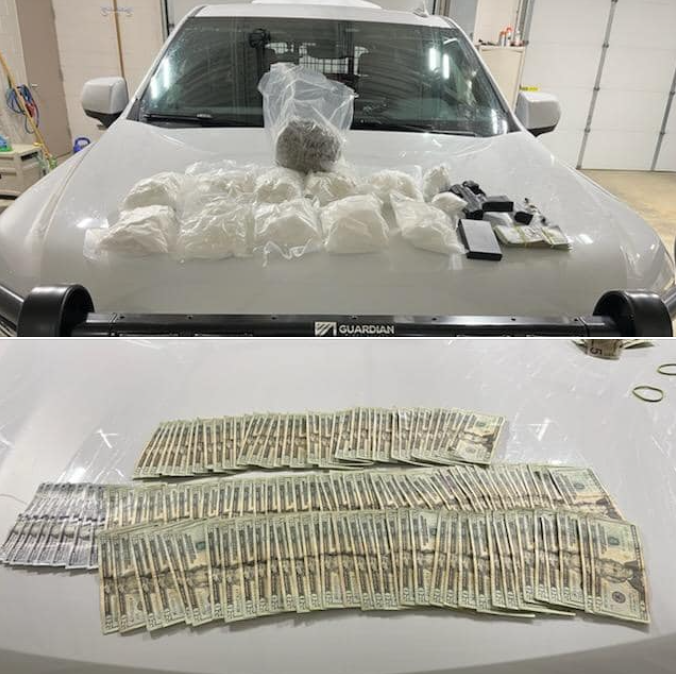 SISSETON, S.D. (KVRR) – A Mississippi man is in custody after authorities in South Dakota seized several pounds of methamphetamine, a loaded gun and a large amount of cash on Interstate 29 near the North Dakota border.
Roberts County Sheriff Tyler Appel says a deputy found the drugs during a routine traffic stop Tuesday.
Twenty-seven-year-old Travis Henley of Hazlehurst, Mississippi is facing several charges including drug possession, obstruction and resisting arrest.  Appel says he believes Henley may have been heading to the Fargo area.
Appel says the deputy smelled marijuana coming from the vehicle. While searching the vehicle, 10 pounds of meth, worth about $80,000 was located inside, along with a loaded gun, nearly a pound of marijuana, and a large amount of cash.
"A seizure of this size has implications far beyond our area," Appel said.  "The traffic stop stemmed from a deputy's attention to detail when observing behaviors out of the ordinary. This was incredible police work."