Hepola picks Fargo school administrator as running mate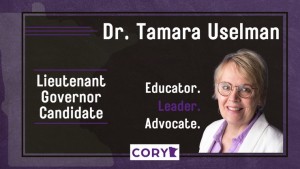 FARGO (KVRR) – Minnesota governor candidate Cory Hepola has chosen Fargo Public Schools' Director of Equity and Inclusion Dr. Tamara Uselman as his running mate.
Hepola and Uselman are running as members of the Forward Party.
"Dr. Uselman has an impressive career in education that spans nearly four decades in both Minnesota and North Dakota, as a Teacher, Principal, Superintendent, and Director of Equity & Inclusion, Hepola said.
Uselman was born in New York Mills and currently lives in Pelican Rapids.
Hepola and Uselman plan to make their first public appearance together during news conferences in Tuesday in Moorhead and St. Paul.