Gov. Walz Pledges Largest Investment in Public Education As He's Sworn In For 2nd Term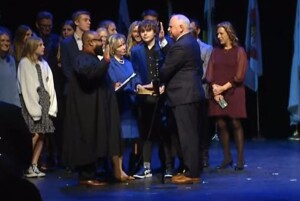 ST. PAUL (AP) — Democratic Gov. Tim Walz is pledging to make the largest investments in public education in Minnesota history as he begins his second term.
The former teacher was sworn in Monday during inauguration ceremonies at the Fitzgerald Theater in St. Paul.
He says Minnesota has a "historic opportunity" with its $17.6 billion projected budget surplus to become the best state in the country for children and families.
Walz will unveil his two-year budget plan in three weeks but is expected to roll out some major proposals sooner.
The 2023 Legislature convenes Tuesday with Democrats controlling both chambers for the first time in eight years.