Woman Hit & Killed on I-29 South of Fargo on New Year's Day is Identified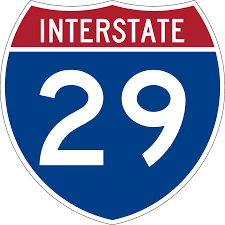 FARGO, N.D. (KVRR/KFGO) — North Dakota Highway Patrol releasing the name of a woman who was hit and killed by a car on I-29 south of Fargo on New Year's Day.
She is 19-year-old Destinee Tuttle of Santee, Nebraska.
The patrol says Tuttle was living in the Peever-Sisseton area of northeastern South Dakota.
The driver, a 20-year-old Wahpeton man, saw Tuttle standing in the left lane of the interstate around 5:45 a.m. Sunday.
He braked and steered left but hit her.
Tuttle was thrown across the right lane and died on the scene.
Troopers are working to determine why she was standing on the interstate.
No charges have been filed.