N.D. Attorney General Wants Tougher Sentencing On Some Crimes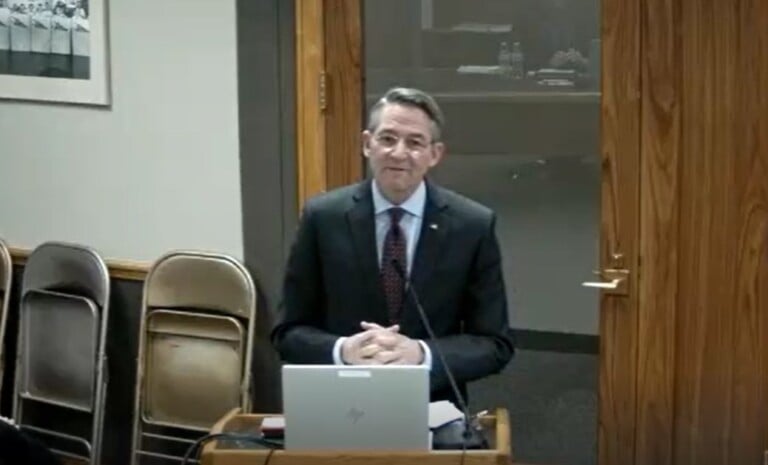 BISMARCK, N.D. (KVRR/KFGO) — North Dakota Attorney General Drew Wrigley says a mandatory minimum bill is needed to set tougher jail and prison sentences as violent crime continues to escalate.
During a Senate Judiciary Committee hearing at the state capitol, Wrigley said many criminals who are convicted of dangerous crimes and imprisoned are out too soon.
Wrigley says he has met with sheriff's departments, police departments, legislators and other groups and heard concerns about escalation in violent crime, transparency, and truth in sentencing.
He wants to change sentencing for resisting arrest, assaulting officers and fleeing to include additional jail time not served with any other sentence.
"And the court will look out there and say okay yeah we're going to give you 4 years on the drug dealing, I'll give you another year for the fleeing and assaulting the officer. But it's served concurrently, served concurrently there's no additional penalty and you move forward," Wrigley told the committee.
The committee will appoint a subcommittee to review the bill and may come up with some amendments.