Tough Loss For NDSU Bison Fans As Jackrabbits Win FCS Championship 45-21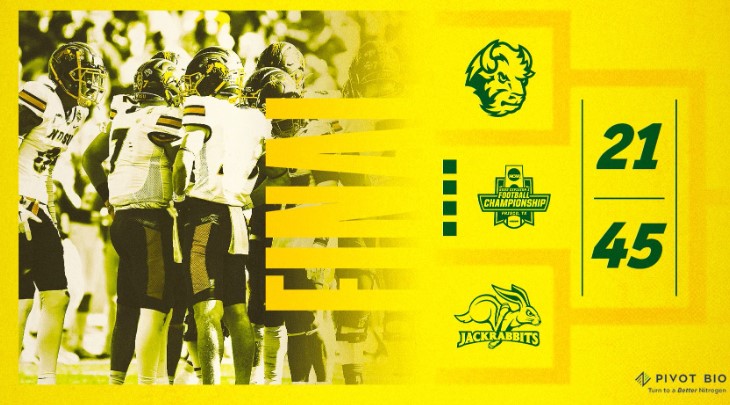 FRISCO, TX (KVRR) — North Dakota State University's 10th trip to the FCS Championship ended in a loss to rival South Dakota State University.
The Jackrabbits rolled over the Bison 45-21 to win its first national championship.
It was the teams fourth straight win over the Bison.
NDSU head coach Matt Entz and junior quarterback Cam Miller spoke to the media including KVRR's Adam Chalifoux in Frisco following the game.
"Tough to lose. Hate to lose. Not something we like to do and not something we're going to make a habit of at
NDSU, but I'm more concerned about our players right now. They'll bounce back. I know that, good calls for what they were running at us, and they just out executed us. That's as simple as I can put it. Yeah, I would say just nothing — they didn't throw anything crazy at us or anything we hadn't seen before or anything we weren't prepared for, just they executed better than we
did," said Entz.
"Obviously we wanted to win this game. I thought the guys played extremely hard. I felt like Bison pride showed up the entire game. We never quit. We attacked them each and every snap. They just outplayed us today, and they won," said Miller.