Erich Longie appeal denied, affirms life sentence for murder and abuse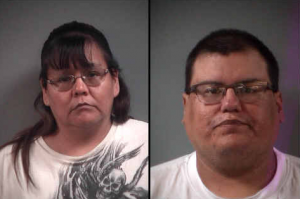 FARGO (KFGO) – A federal appeals court has rejected an appeal by Erich Longie, the Tokio, N.D. man convicted of neglecting and abusing four children, killing one of them – a five-year-old boy he and his wife Tammy were fostering on the Spirit Lake Reservation in 2020.
Longie was sentenced to serve life in prison by Judge Peter Welte after having pled guilty to First-Degree Felony Murder in Indian Country, three counts of Child Abuse and Child Neglect.
Longie claimed the district court unfairly denied his motion to withdraw his guilty plea before he was convicted and sentenced for his crimes last June, but the Eighth Circuit Court of Appeals denied Longie's claims and affirmed the judgement of the lower court in a one-page ruling issued Tuesday.
Longie's wife Tammy has also appealed the life sentence the U.S. district court handed down to her in August. That appeal is still pending before the Eighth Circuit.