Pass The Syrup! Kiwanis Pancake Karnival Returns In-Person This Spring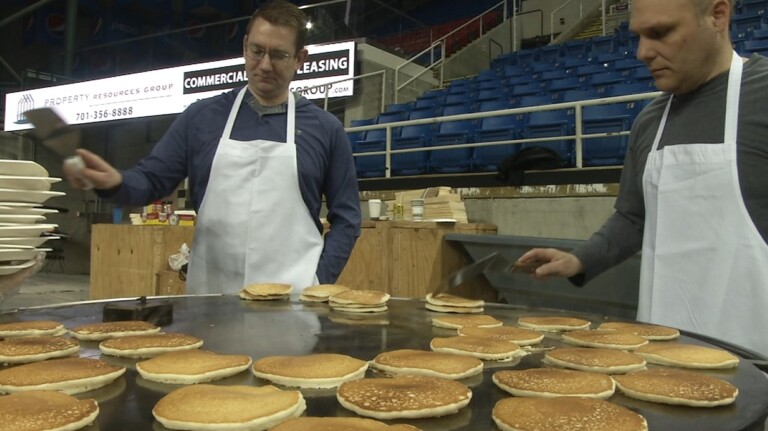 FARGO, N.D. (KVRR) — After two years of virtual pancake-themed events, the Kiwanis Pancake Karnival returns to an in-person event.
The club will resume its decades-long tradition of serving buttermilk and buckwheat pancakes to thousands of people on Saturday, April 22 at Fargodome.
It'll be the 65th Kiwanis Pancake Karnival.
Advanced tickets will be available at select locations or from any Kiwanis Club of Fargo
member for $8, children 2 and under are free.
Tickets at the door will cost you $10.
All proceeds are donated back to the community to support youth organizations.