Cause of September Apartment Building Fire in Fargo Released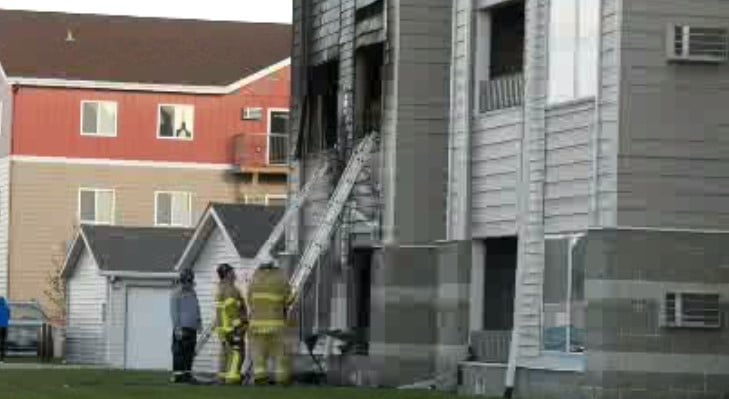 FARGO, N.D. (KVRR/KFGO) — The official cause of a September fire that damaged an apartment building in south Fargo was improperly discarded smoking materials.
Fire Marshal Ryan Erickson says the wind was a significant factor in the September 25 fire at The West Wind Apartments.
The significance of the blaze prompted a third alarm.
Many people living in the 52-unit building were temporarily displaced.
Erickson says total losses added up to about $500,000.