Burgum, Legislators Against Park Plan To Get Rid of Wild Horses at TRNP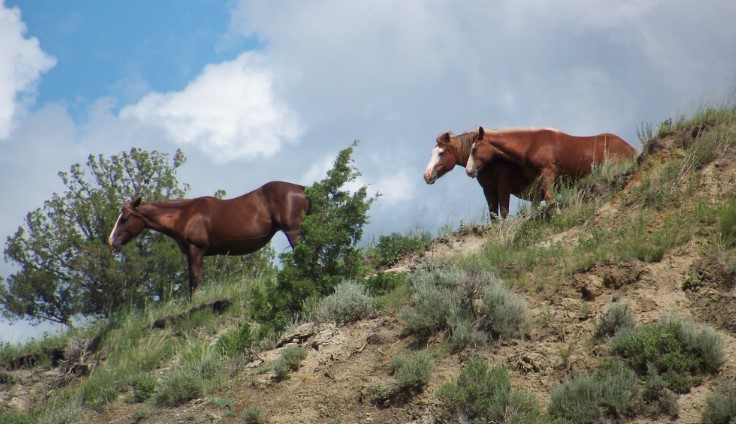 BISMARCK, N.D. (KVRR/KFGO) — Gov. Doug Burgum is urging the National Park Service to maintain a herd of wild horses at Theodore Roosevelt National Park.
He was joined by tourism officials, state legislators from both sides of the aisle and other stakeholders during a press conference at the state capitol.
The park service's plan to manage the wild horses involves gradually reducing the herd of approximately 200 horses to zero.
The proposed plan has prompted an outcry from wild horse advocates and others.
Burgum wants the park service to maintain the herd, noting its significance to tourism, the local economy, and the history of the park.
"Thanks Sen. Hoeven and Sen. Cramer for their willingness to join us the legislature and the state of North Dakota and the governor's office to work with the Department of the Interior and the National Park Service to seek a solution to preserve wild horses at the T.R. National Park," Burgum said during the press conference.
The North Dakota legislature is considering a resolution that urges the National Park Service to preserve the wild horses and longhorn steers residing within the park.
The public comment period on the management plan closes Tuesday.