Walz And Leaders Sign Abortion Rights Bill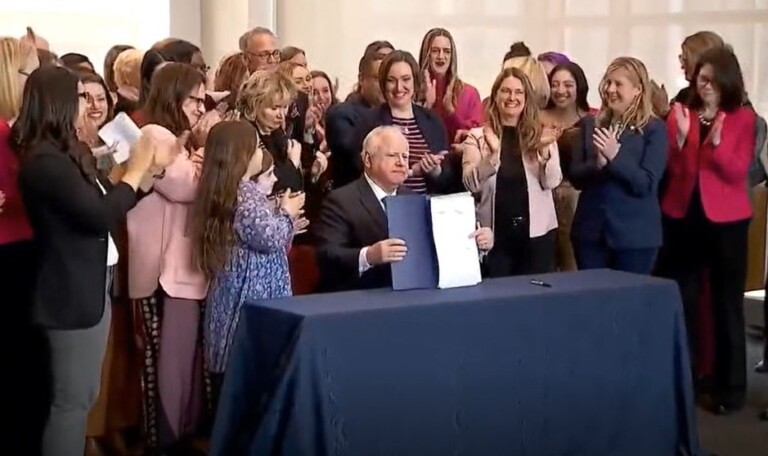 ST. PAUL — Gov. Tim Walz and Minnesota legislative leaders signing legislation that enshrines a right to abortion into state statutes.
It passed in the Senate early Saturday after a marathon debate.
"And the message that we're sending to Minnesota today is very clear: your rights are protected in this state. You have the right to make your own decisions about your health, your family and your life," Walz told the crowd.
Democrats fast-tracked the bill as one of their top priorities for the session in reaction to the overturning of Roe v. Wade.
While a 1995 Minnesota Supreme Court decision held that the state constitution protects abortion rights, sponsors wanted to make sure that those protections remain in force no matter who sits on future courts.
Republican lawmakers tried unsuccessfully as the bill went through the committee process to attach "guard rails" such as bans on third-trimester abortions.