Murder charge dropped in deadly Wahpeton shooting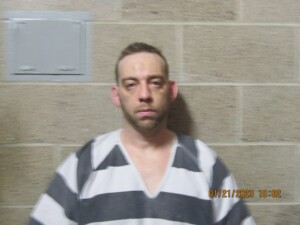 WAHPETON, N.D. (KVRR) – Prosecutors have dismissed a murder charge against a Breckenridge, Minn. man who they say was involved in a deadly shooting in Wahpeton.
Thirty-year-old Anthony Kruger was accused of shooting 40-year-old Jeremiah Medenwald of Hankinson while he sat in a car outside Stern Sports Arena. Fifteen shots were fired at the driver's side door and one of the rounds struck Medenwald in the back.
Kruger could still be charged with murder at a later time. Wahpeton Police Chief Matthew Anderson said in a statement that Kruger continues to be a person of interest in Medenwald's death and is facing charges of possession with intent to deliver methamphetamine and felon in possession of a firearm.
"At this time, the complexities of the investigation have made it so that the state feels that waiting on all outstanding information, search warrants and ongoing interviews are in the interest of ensuring a successful prosecution against the person responsible," Anderson said.
Police say the shooting was an "isolated incident" and say the public is not in danger.