Former MN Governors Speak Out Against Sanford Controlling U of M Medical Center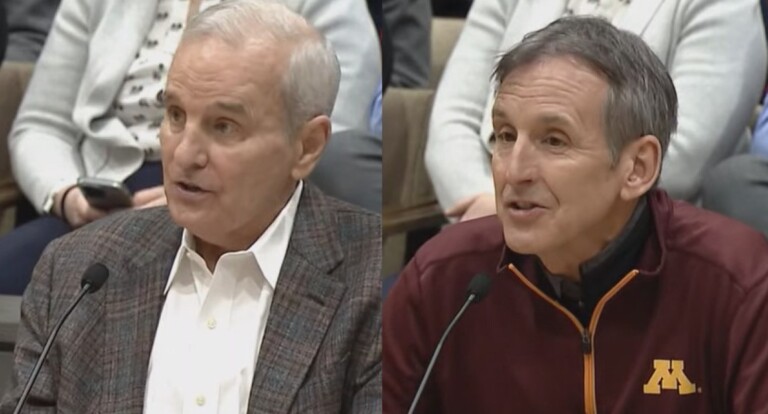 ST. PAUL (KVRR) — Two former Minnesota governors join forces and speak out against South Dakota-based Sanford Health getting control of the University of Minnesota Medical School in the Fairview Health merger.
Democrat Mark Dayton and Republican Tim Pawlenty voiced their concerns in front of the Senate Committee on Health and Human Services.
"The prospect of the governance of the University of Minnesota's academic health center could shift to a South Dakota-based enterprise is alarming and should never be allowed to happen," Dayton told the committee.
The CEOs of Sanford and Fairview told the committee they are willing to sell key buildings back to the university but talks about the sale price could be a sticking point.
"We are ready to work with the university on the valuation and purchase of those assets," said Sanford Health CEO Bill Gassen.
"We have stated that we would also like to maintain a clinical partnership between our combined system, the University of Minnesota it's medical school and UMP."
Fairview has had a partnership with the university since 1997 and its CEO says they have invested around $1 billion in U of M facilities.
The two non-profit health care providers have agreed to push back finalizing the merger from March 31 until May 31.
Bills have been introduced in the Senate and House authorizing the state health commissioner to approve or disapprove of any merger.