Bill Targets Expenses For Advanced Breast Cancer Screenings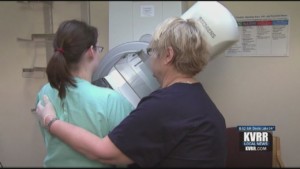 ST. PAUL — A bill advancing in the Minnesota Legislature would eliminate out-of-pocket costs for advanced breast cancer screenings following a mammogram, in a move supporters say will expand access to preventative care that can save lives.
The proposal says that if a doctor determines a patient needs additional testing—like an MRI or ultrasound—health insurance plans must cover the services with no co-pays or deductibles.
A study commissioned by the Susan G. Komen Foundation found patients can pay more than $1,000 for a breast MRI even with insurance.
Just this week, the U.S. Food and Drug Administration updated its mammography regulations, requiring patient notification of breast density. Denser breasts increase the risk of cancer.
In Congress, the "Find It Early Act" would also require insurance companies nationwide to cover additional screenings and testing with no added expenses covered by the patient.