Moorhead Man Stabbed During Confrontation, Suspect Fled the Scene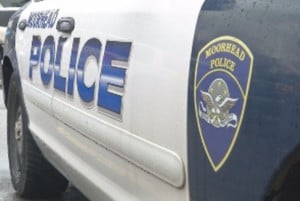 MOORHEAD, Minn. (KVRR) — A man confronts a man standing by a vehicle in his driveway in Moorhead and it results in a fight and a stabbing.
It happened around 9:40 Tuesday night in the 400 block of 17th Street South.
The 41-year-old victim says the suspect fled the scene.
The only description he could provide was that the man was Native American.
The victim was taken to Essentia with non-life-threatening injuries.
Police were not able to locate the suspect or weapon used in the attack.
They are asking people in the area to check their surveillance equipment to get a better description of the suspect.
You can contact Red River Regional Dispatch Center at 701.451.7660 and ask to speak with the on-duty Moorhead Police Supervisor.