Accusations of Sex With Principal's Co-Worker At West Fargo Elementary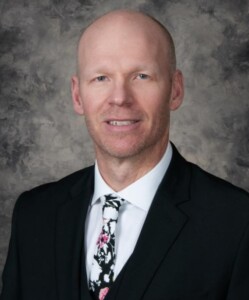 WEST FARGO (KFGO) – An investigative report shows that former West Fargo Legacy Elementary School Principal Jason Markusen resigned after he was accused of having sex in the school with a woman who was a school employee. Markusen resigned last week.
The investigation began when the school district received an anonymous letter from another employee who claimed that it had long been known that Markusen had an ongoing physical relationship with an employee. The initial allegation could not be substantiated.
The report, obtained through a request from KFGO News, said a janitor later reported that he believed Markusen and a woman were having sex in a storage room. Video footage was reviewed which confirmed that Markusen and the woman had been in the room together on at least two occasions when classes were conducted virtually because of the weather. Markusen denied having sex at the school, but he was not able to explain why a used condom was found in the garbage can of his office.
The woman was fired for giving inconsistent information during the investigation.
The internal investigation was conducted by the Asst. Superintendent of Elementary Schools, the director of Human Resources and Superintendent Beth Slette.