"Minnesota n'ICE" at this year's Moorhead Ice Show
The annual show returns this weekend at Moorhead Sports Center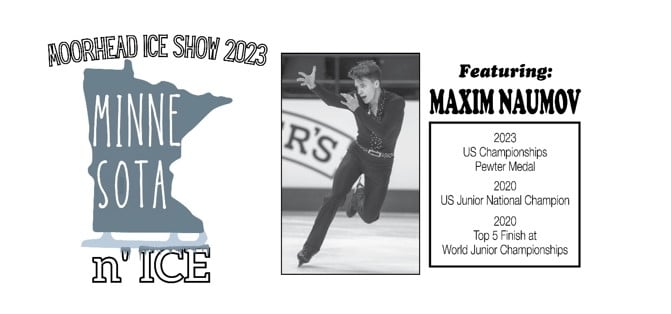 MOORHEAD, Minn. (KVRR) — You may be anxious for all of this snow and ice to melt but not if you're ready for a weekend of skating.
The Moorhead Ice Show is back this week.
This year's theme is "Minnesota n'ICE."
You can expect performances centered around all things associated with the midwest state.
Shows are at Moorhead Sports Center both Friday and Saturday nights starting at 7:00 and on Sunday at 1:00 p.m.
Nationally ranked skater Maxim Naumov will also be performing at each show.
Tickets are available at the door.