Rep. Deb Kiel of Crookston Suffers Minor Stroke in St. Paul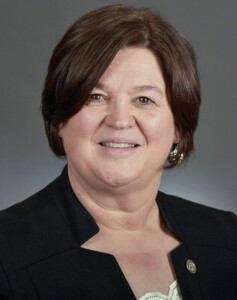 ST. PAUL (KVRR) — Republican Rep. Deb Kiel of Crookston has suffered a minor stroke.
In a statement, Kiel says she was admitted to Region's hospital in St. Paul on Friday after experiencing fatigue and dizziness at the State Office Building.
Tests determined that she had a minor stroke and she remained hospitalized overnight for observation.
Kiel is now at home in Crookston with her family.
She says she will have additional tests in the coming days and hopes to return to St. Paul next week.
Kiel was first elected in 2010 and is in her 7th term.