Crews Work To Remove Another Round of Snow From Amazon's Roof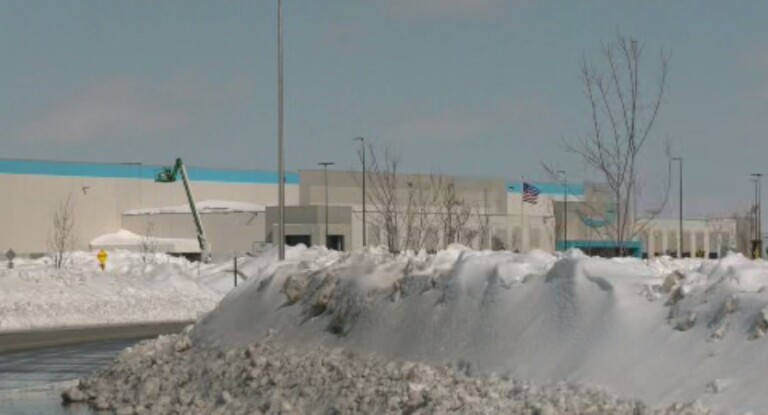 FARGO, N.D. (KVRR) — Crews spent the day removing snow from the roof of the giant Amazon Fulfillment Center in north Fargo.
They were doing it to ease some of the weight on the building.
Scott Seroka, a spokesman for Amazon, says there are no structural concerns with the building.
He says they have removed snow a few times over the winter.
In this latest round, 350,000 pounds of snow were removed as of early Wednesday afternoon.