Klobuchar, Cramer Bill Would Extend Disability Benefits to Firefighters
Honoring Our Fallen Heroes Act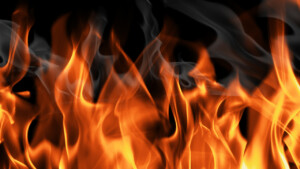 WASHINGTON, D.C. (KVRR/KFGO) — Minnesota Democratic Senator Amy Klobuchar and North Dakota Republican Sen. Kevin Cramer are teaming up to support firefighters.
They have introduced a bill to extend disability benefits to firefighters who become disabled due to cancer caused by carcinogenic exposure.
The Honoring Our Fallen Heroes Act would also expand access to federal support for the families of firefighters and first responders who pass away from such cancer.
Firefighters are currently only eligible for "Public Safety Officer Benefits" for physical injuries sustained in the line-of-duty, or for deaths from duty-related heart attacks, strokes, mental health conditions, and 9/11 related illnesses.