Book Ban Bill Advances In North Dakota Senate, 39-7, Head Back to House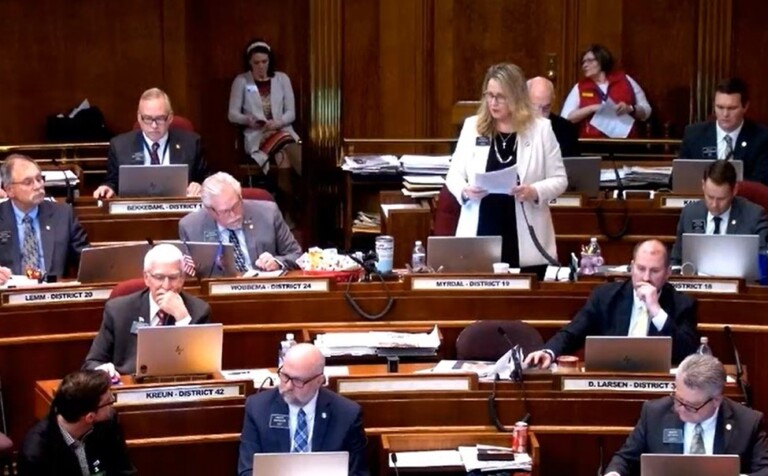 BISMARCK, N.D. (KVRR) — Lawmakers in Bismarck are closer to passing a bill to ban public libraries from having explicit sexual material.
The senate passing the bill to create and enact a new section of the North Dakota Century Code by a vote of 39-7.
That is a veto-proof margin.
The aim of the bill is to keep offensive material away from minors.
Sponsors of the bill say parents have come forward to complain about certain materials that they found objectionable in children's sections of public and school libraries.
"I will save this body, Mr. President, from some of the explicit language that we found," said Sen. Janne Myrdal, a Republican from Edinburg.
"Um, only to say that it was disturbing to every member of the Judiciary Committee. Disturbing to the point that sometimes we say that expression of 'I feel like throwing up', well it was literally feel like throwing up."
Democrat Sen. Ryan Braunberger of Fargo said, "These bills have an underlying intent to target individuals of the LGBTQ community. I do fully believe that there will be other bills that will come down the road that will be attacking that community."
The bill will now be sent back to the house for agreement on amendments before final passage.