North Dakota Senate approves school mandate to show fetal development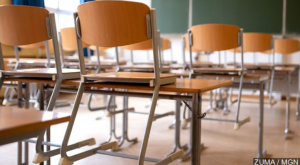 BISMARCK, N.D. (KVRR-Prairie Public) – The North Dakota Senate has passed a measure to mandate that school health classes should show videos or digital representations of fetal development in the womb.
Valley City Republican Sen. Mike Wobbema says those kind of materials are available free of charge, so this shouldn't add any costs to local districts.
"Adding a digital representation of an ultrasound showing a developing and moving image of a human being in the womb will enhance classroom discussion about human life in health class," Wobbema said.
Bismarck Republican Sen. Michelle Axtman says she doesn't object to the materials themselves. But she does have concerns.
"We talk a lot this session about slippery slopes. This would be a 'first' where we dictate within content standards and curriculum, a specific way for our local schools to teach."
The measure passed 37 to 9. It now goes back to the House to see if it agrees with changes made in the Senate.