Senate committee to hold hearing on rail safety bill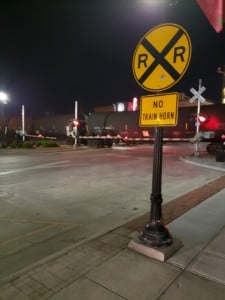 Minnesota Senate Transportation Committee has a hearing Friday on a rail safety bill.
The author of the bill, Senator Rob Kupec of Moorhead, stresses that it's focused mainly on training for how to handle a situation in which a railroad accident occurs.
That includes the training on what could happen, how to respond, and handling post-response of any train incident.
Kupec points to the importance of additional rail safety training as large numbers of trains pass through many communities every day, including downtown Moorhead.
He also added, "This isn't so much about preventing rail accidents as it is in terms of being prepared should one occur. Just to make sure we all know what our roles are and to keep, really, lives and properties safe in the event of a rail accident."
MnDOT has two inspectors that check nearly 45 hundred miles of railroad track and structures statewide to make sure they are safe and comply with safety regulations.