Minnesota utility will keep stake in North Dakota coal plant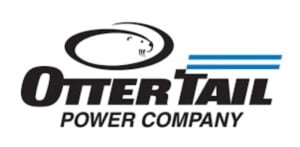 MINNEAPOLIS (AP) — A Minnesota utility has reversed its decision to divest from a large North Dakota coal-fired power plant, citing new risks in the Midwest electricity market and new customers.
Fergus Falls-based Otter Tail Power announced in 2021 that it would sell its minority stake in the Coyote Station Power Plant in Beulah, North Dakota, and end its involvement with the plant by 2028. At the time, Otter Tail said the plant had become too costly and would become unnecessary as it added more renewable energy.
But Otter Tail has now told Minnesota regulators that it still needs Coyote Station, the Star Tribune reported Thursday. The utility said in a recent filing that it has added some large customers, increasing its need for generation capacity. It specifically cited a cryptocurrency operation in Jamestown, North Dakota, that has become its second-largest customer.
The company also cited concerns about future costs and availability of electricity on the regional power grid, and price volatility for natural gas.
"We don't want to do anything that can't be undone that we would regret," Nate Jensen, Otter Tail's manager of resource planning, told the newspaper.
Clean energy and environmental groups had praised the plan to exit Coyote Station, calling it one of the "dirtiest coal-fired plants in the country." They plan to fight the company's new proposal before the Minnesota Public Utilities Commission.
"It is obviously disturbing that they are willing to remain dependent on this highly polluting coal plant," said Barbara Freese, staff attorney for the Minnesota Center for Environmental Advocacy.
Coyote Station is the largest emitter of nitrogen oxides and sulfur dioxide of any coal plant in Minnesota or North Dakota, Freese said, citing federal data. It's also a major source of carbon dioxide, and "climate change isn't going away," she added.
Otter Tail serves about 137,000 homes and businesses in Minnesota and the Dakotas. It operates and co-owns Coyote Station, along with another coal-fired plant in Big Stone, South Dakota, with three other utilities. It owns the largest stake in Coyote Station at 35%.
But Otter Tail also reserves the right to exit Coyote Station if the plant is faced with a large "non-routine" capital investment, such as big-ticket items to limit emissions other than carbon dioxide. While North Dakota regulators last year determined that Coyote Station didn't need additional reductions, Otter Tail told the Minnesota utilities commission that federal regulators may not accept North Dakota's approach.