Spring Flood Prep Meetings Planned This Week in Fargo and Grand Forks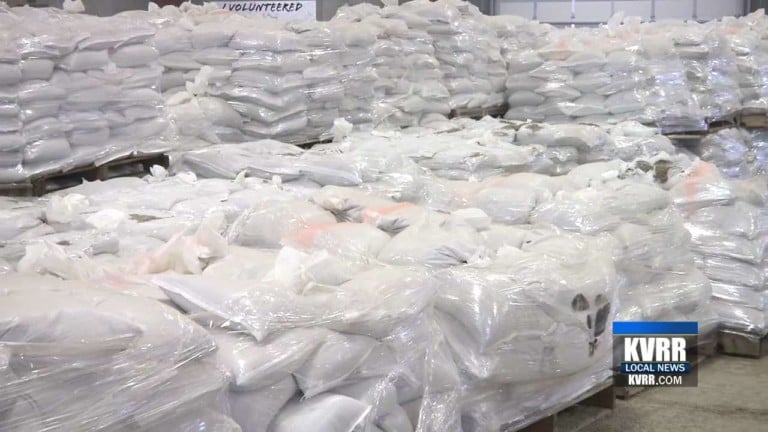 FARGO, N.D. (KVRR) — As it warms up and the snowmelt begins, community leaders all across the region are gearing up for the spring flood fight.
A Monday press conference is planned with elected officials from Fargo, West Fargo and Cass County to give an update on local efforts and strategies as the flood outlook progresses.
They'll also give an update on the total number of sandbags needed.
Early projections are for two hundred thousand bags.
The Sandbag Cass operation will begin Tuesday at the Cass County Highway Department in West Fargo near the Red River Valley Fairgrounds.
Volunteers will be needed for shifts from April 11-19.
Grand Forks will also have a neighborhood meeting with people in the Shadyridge and Adams Drive area.
Those are located on the wet side of the flood protection system.
The meeting will take place on Wednesday at 5:30 pm at Fire Station number 5 on 47th Avenue South.
National Weather Service in Grand Forks says flood risk is above long-term historical
averages across the mainstream Red River and southeastern North Dakota.
A top 10 flood is possible for some locations.
There is a slightly greater than normal risk for Minnesota tributaries with lower than normal risk for northeast North Dakota tributaries.
Significant overland flooding is also possible in addition to river flooding.