New 988 Suicide Prevention Number Sees 52% Increase in Calls Locally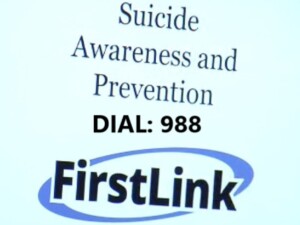 FARGO, N.D. (KVRR/KFGO) — Last July, North Dakota's suicide prevention hotline transitioned from a 1-800 number to 988, and FirstLink officials say that brought a "dramatic" increase in calls.
FirstLink is 988's in-state service provider and serves all of North Dakota and parts of western Minnesota.
They had nearly 20,000 contacts directly related to suicide, a 52% increase from 2020.
Besides the ease of remembering the simple three-digit code, the hotline was also rebranded to include "crisis" in its title, welcoming a larger population of people in need.
In December, FirstLink added chat and text functionality which also led to increased contacts, particularly with young people.