'Moms Demand Action' to Rally in Fargo Against Gun Violence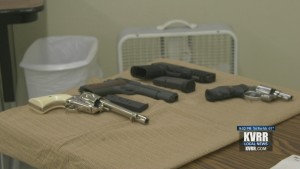 FARGO, N.D. (KVRR) — The continued incidents involving gun violence across the country has got the attention of a local group.
Moms Demand Action of Fargo-Moorhead say city officials and legislators are not doing enough to keep our kids safe.
They will hold a "Fed Up and Fired Up Rally" on Thursday at 6 p.m. outside Fargo City Hall.
A local teacher and pediatrician will talk about the traumatic impact of gun violence on our kids.