32nd Avenue South Reconstruction Project Begins Monday in Fargo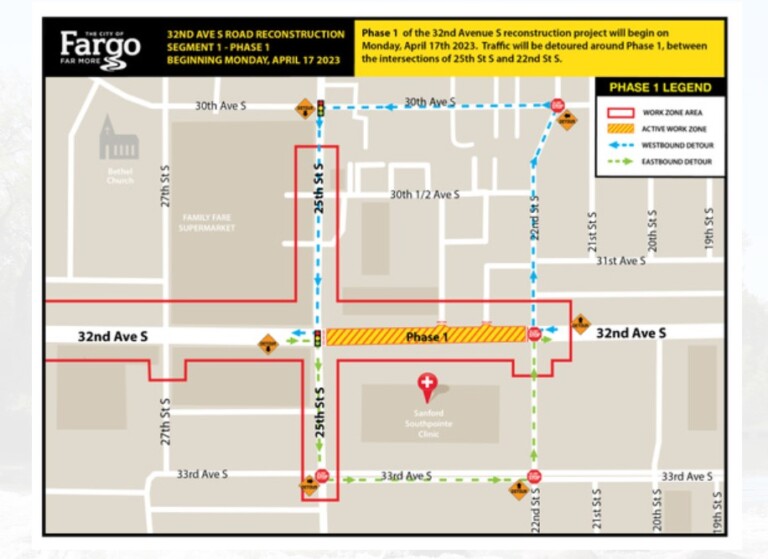 FARGO, N.D. (KVRR) — A major road construction project begins Monday in Fargo that will last into 2025.
The 32nd Avenue South reconstruction project is divided into two segments.
Reconstruction between 32nd Street and 22nd Street will begin on Monday and last through fall.
Segment two from 22nd Street through University Drive begins in 2024 and ends in 2025.
Sections of 32nd Avenue South will be closed during each phase with detours around the work area.
Crews will install a new 5-lane concrete roadway, upsize the storm sewer drainage system and improve both water and sewer pipes.