Ellison announces settlement in lawsuit against Juul Labs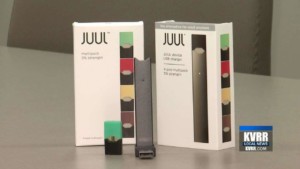 ST. PAUL, Minn. (KVRR) – Minnesota Attorney General Keith Ellison announced a settlement Monday in its lawsuit against Juul Labs and tobacco giant Altria, the first of thousands of cases against the e-cigarette maker to reach trial just ahead of closing arguments.
Ellison says the terms of the settlement will be kept confidential until formal papers are filed with the court in 30 days.
"After three weeks of trial highlighting and bringing into the public record the actions that JUUL and Altria took that contributed to the youth vaping epidemic, we reached a settlement in the best interest of Minnesotans," Ellison said.
"Right now, the terms of the final settlement are not public, but we will announce them soon. When we do, it will be alongside those harmed, the community, elected officials, and others responsible for protecting our children.