Fake Money Warning As 'Replica' Bills Are Passed In Grand Forks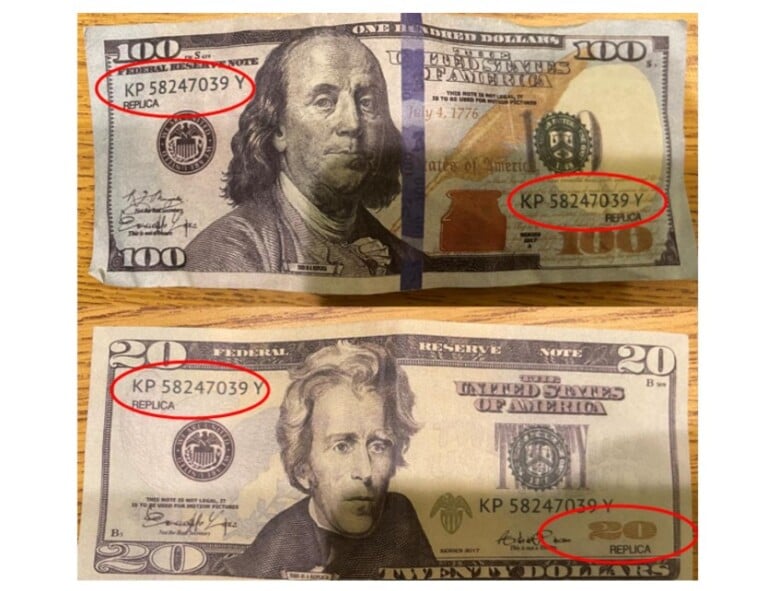 GRAND FORKS, N.D. (KVRR) — Police in Grand Forks say some funny money is going around.
They have taken several reports of fake $100 and $20 bills being passed at local businesses.
The counterfeit currency looks legitimate until you notice the word "replica" stamped on the bills.
The paper quality isn't as good as real currency and the bills all have the same serial number and no watermarks.
If you spot one of these fake bills being passed, call Grand Forks Police.
Call: 701-787-8000
Online: Submit a tip via the GFPD's Facebook or website
App: Submit a tip via the Tip411 app