Flood Updates For FM Metro and Grand Cities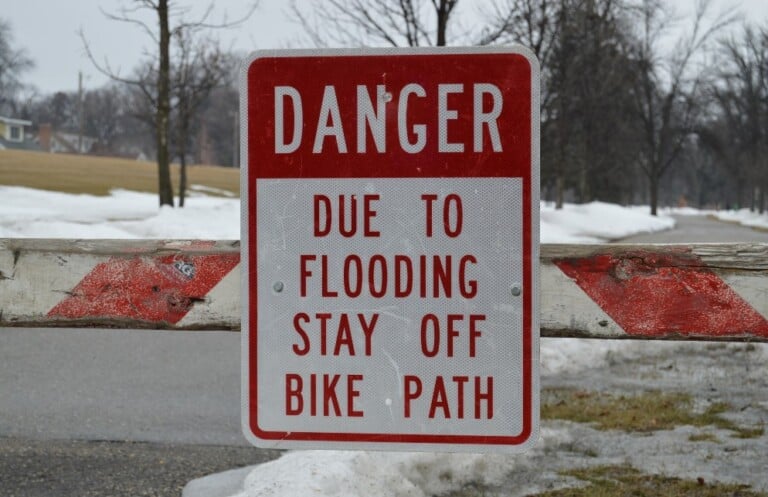 FARGO, N.D. (KVRR/KFGO) — The rising Red River in Fargo-Moorhead will cause the closure of the 15th Avenue/12th Avenue North Bridge between the two cities.
Crews will shut it down at 8 a.m. on Wednesday.
The Red River in Fargo-Moorhead will likely reach its high point of about 34 feet this weekend or early next week.
That is considered major flood stage, but still manageable given the property buyouts and flood protection measures taken over the past 14 years.
In Moorhead, 3rd street between 2nd avenue south and 4th street north is now closed to traffic.
The weather service says the Buffalo River east of Moorhead is falling and light rain or snow over the next few days should not present many issues.
The Red River in Grand Forks and East Grand Forks is officially in flood stage.
Crews in Grand Forks have closed the south end pedestrian bridge.
In East Grand Forks, crews closed the north end pedestrian bridge last week.
Several vehicles are parked in the lower lot on River Boat Road that appear to have been there long term.
Owners of those vehicles are asked to move those vehicles before the lot is impacted by the rising flood waters.
Water has already started to impact the lower trails in the Greenway.
National Weather Service says remaining snowpack is melting resulting in additional overland flooding and river rises, mainly on the North Dakota side of the basin.
Southern portions of the mainstem Red will approach crests late this week into early next week.