Seven of Nine Rescued Near Warroad Are Citizens of Mexico, 2 Others in Hospitals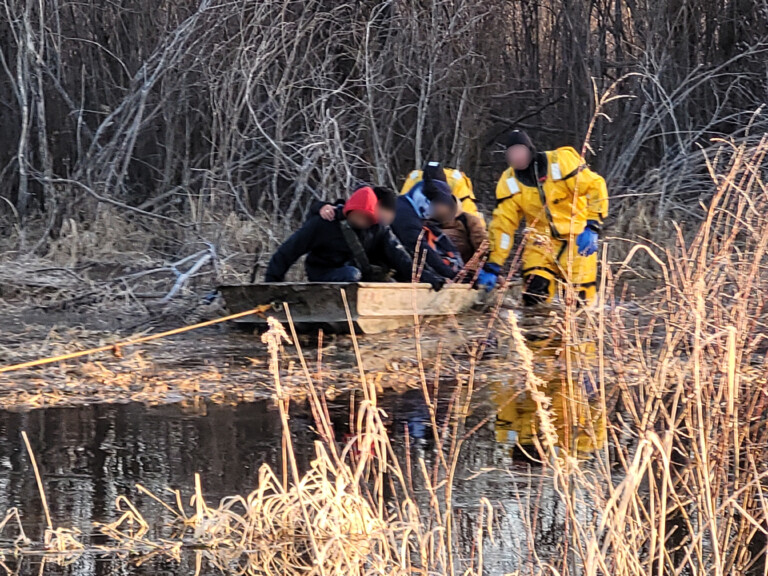 ROSEAU CO., Minn. (KVRR) — We have new details and images from Tuesday's rescue of nine people crossing into Minnesota from Canada illegally.
U.S. Border Patrol agents responded around 4:50 a.m. after a member in the group called for help.
Agents say the men were in distress after exposure to harsh weather conditions near Warroad.
They were all taken to regional medical facilities for treatment, with one being airlifted.
The men range in age from 19 to 46 with seven of them being citizens of Mexico.
Seven of the migrants were processed and transferred to Immigration and Customs Enforcement.
Two others continue to receive medical care because of their exposure to the elements.
Due to their medical condition, agents have been unable to determine their nationality.