Gib Bromenschenkel, Longtime Fargo City Commissioner, Dies at 92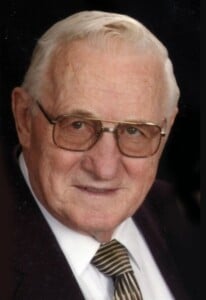 FARGO, N.D. (KVRR) — A man who planned on serving just one term on the Fargo City Commission but ended up staying for 32 years, has died.
Gilbert Bromenschenkel died on Saturday, April 22 according to family posts on social media and Boulger Funeral Home.
Bromenschenkel was born in St. Cloud in 1930.
He and his wife, Doris, moved to Fargo in the 1950's when he became station manager for North Central Airlines at Hector International Airport.
Bromenschenkel got involved in city politics during discussions about widening 12th Avenue North in Fargo and building a bridge to connect to 15th Avenue North in Moorhead.
He ran for an open Fargo City Commission seat in 1970 and served until June 2002, serving 8 terms and 32 years.
A collection of his papers were donated to North Dakota State University in 2005.
Funeral arrangements are pending.