Red River Hit 29.74 Crest on Saturday In Fargo-Moorhead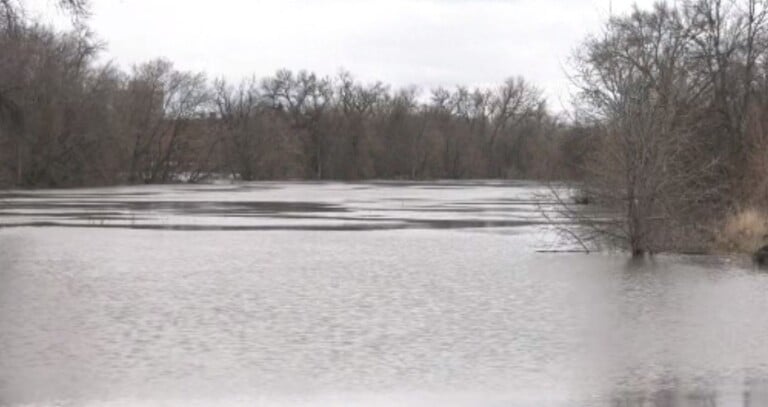 FARGO, N.D. (KVRR) — The water is still high in Fargo-Moorhead but the Red River has already crested and is slowly dropping.
The river hit 29.74 feet on Saturday, which is just shy of major flood stage, and below earlier forecasts.
On the historic crests list, it unofficially just enters the top 20 at 19th place.
The record remains the flood of 2009 when it hit 40.84 feet.
The river is now around 29 feet and forecast to fall to around 25 feet by next Sunday.
Flood stage in Fargo-Moorhead is 18 feet.
National Weather Service says that while southern and central portions of the mainstem Red River and associated tributaries have crested or are currently cresting, northern portions will hit that mark late this week or into early May.
They say all associated northern tributaries have crested.
There is ongoing snowmelt which may lead to additional rises or prolong high levels within several tributaries.