Burgum vetoes 'book ban' bill, approves bill regulating children's content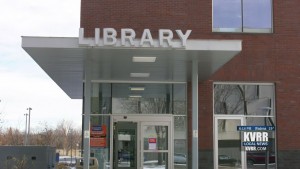 BISMARCK, N.D. (KVRR-KFGO) – Gov. Doug Burgum has issued the seventh veto of this legislative session, this time rejecting a Senate Bill that would have required North Dakota's public libraries, including school libraries, to review their collections for sexually explicit material and criminalize the display of such material.
In a letter accompanying his veto of SB 2360, Burgum cited the country's foundation on freedom of speech, and said the bill creates an enormous burden by imposing – through the threat of criminal prosecution of librarians – an expensive and unnecessary mandate without providing an appropriation to cover the expense.
The Senate this afternoon voted to override Burgum's veto by one vote.
"All across the state we found no less than 10 activists at the head of our libraries. They continued to say that we shouldn't do away with this material," said Sen. Keith Boehm, Republican from Mandan.
Sen. Janne Myrdal, a Republican from Edinburg said, "Is it legal or is it not legal to subject our children, with taxpayer funding mind you, to obscenities and pornography."
The House has yet to reconsider the veto.
Burgum did sign a House Bill that prohibits books containing sexually explicit material from being kept in children's collections in libraries, saying it only standardized a process that is already in place and working at nearly all libraries across the state.