Double Lung recipient shares the importance of organ donation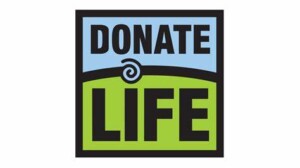 April is National Donate Life Month and being a donor means you could help so many lives.
"Grateful to have been able to have a transplant, I've had 18 extra years with it and got to see my son graduate from high school." says Cherie Ausk, a heart and double lung recipient.
National Donate Life Month is about the importance of registering your decision to be a donor, honoring deceased and living donors, and celebrating the lives they saved.
It is the generosity of donors and donor families that makes saving lives through organ transplants possible.
"I don' t think people realize what all can be donated. You know like skin and tissue and muscle and so forth. It helps burn victims and surgeries and so forth, like reconstruction" says Ausk.
There are over 100,000 people on the national transplant waiting list and every 10 minutes another person is added.
17 people die each day while waiting for an organ transplant. Every donor can save 8 lives and enhance over 75 more.
"Many, many people are on the organ transplant list right now and they're waiting for organ donations and there aren't enough to go around" says Shannon Mohn, a double lung recipient.
Shannon is someone that knows this all too well. In 2012 he was diagnosed with an autoimmune disease that attacked his lungs and was told he would need a transplant in order to survive.
He says, "For the family it meant that I was gonna be around. I was gonna be there for birthdays and for big events so it was a huge, you know, it was huge for our family."
He went on the waiting list January 2019 and got the "call" on April 22nd 2019.
Since his transplant, I went from carrying an oxygen tank to now being able to go mountain climbing and hiking with his daughter who at this point had only known him to be sick.
"I had received my transplant and we had just gotten home after spending three months down in Minneapolis and my daughter was on the trampoline one day and I had never been able to do things with her so when she was out there bouncing on the trampoline, I climbed up there and started bouncing with her and she stood there and just started crying. You know, that was an amazing moment for both of us." says Mohn.
He is now the co-founder of the heart and lung transplant support group in Fargo. You could save lives just like Shannon's by becoming a donor.