Bids To Be Awarded For Fire Station No. 8 in South Fargo
City commission also approved plans for the NP Avenue Parking Garage downtown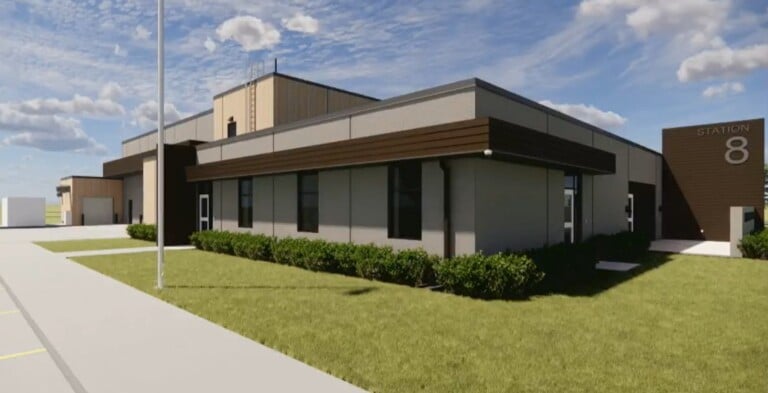 FARGO, N.D. (KVRR) — Fargo City Commission approves the next steps to award bids for the construction of Fire Station No. 8.
Bids were opened last month and came in $59,000 over the initial estimate, which is within the city's contingency plans.
It will be built along 33rd Street and 66th Avenue South, near the new 64th Avenue South overpass.
A groundbreaking is expected to be announced soon.
The $8.1 million bond to pay for the project approved by the city commission last year will not only cover the cost of construction and equipment for the new fire station but also improvements at Station No. 2.
Located at 25th Street and 30 1/2 Avenue South and built in 1987, it was the first city fire station built south of I-94.
The commission also approved plans for the NP Avenue Parking Garage downtown.
It will include around 460 parking spaces and there is a plan to add electric charging stations in the future.