Horace, N.D. Man Arrested After 2-County Pursuit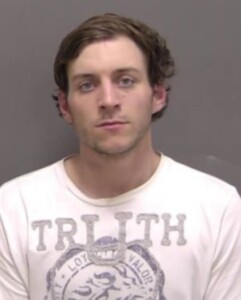 FARGO, N.D. (KVRR) — A Horace, North Dakota man is jailed on a number of charges after leading Cass County deputies on an early morning pursuit.
They attempted to stop 29-year-old Nikolus Schnellbach near Horace around 2:40 a.m. for speeding but he fled.
The chase crossed into Clay County then back into Cass County.
Schnellbach eventually stopped and surrendered in the St. Benedict area just after 3 a.m.
He was taken into custody for fleeing, driving under suspension and for a number of warrants including DUI, possession of drug paraphernalia and a hunting violation.
Citations were issued for possession of marijuana and drug paraphernalia.