Minnesota Deer Hunters Association withdraws from Governor's Deer Opener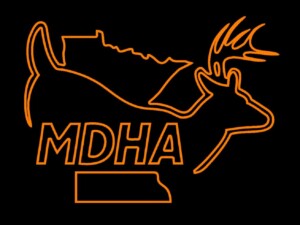 GRAND RAPIDS, Minn. (KVRR) – The Minnesota Deer Hunters Association will not participate in this fall's Governor's Deer Opener.
According to a social media post, the association made the unanimous decision "due to continued attempts to ban wolf hunting and anti-gun legislation within the state, which are in direct opposition to our mission."
"Since its inception in 2002, the Minnesota Deer Hunters Association, along with the DNR and Explore Minnesota, has been an organizing partner of the Governor's Deer Opener. While this is a great event, designed to celebrate the pastime that we all love and cherish, MDHA will not be participating this year," the association says.
"Until our Governor represents the interests of wild deer and deer hunters around the state, we cannot, in good conscience, support the 2023 event."
The MDHA says it will continue to review its position on supporting the Governor's Deer Opener in future years.