NDHP Sergeant & Fargo officer awarded for saving woman's life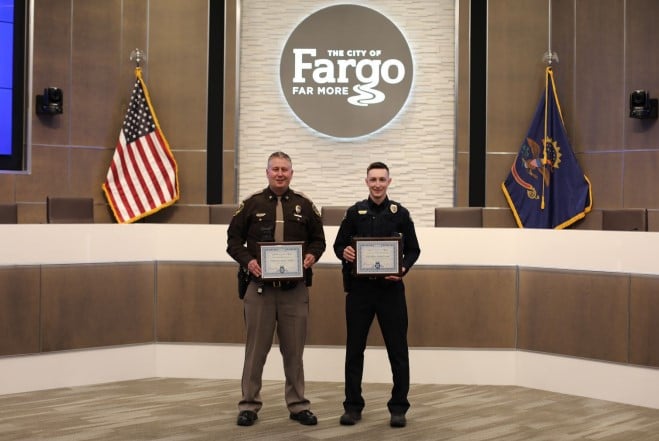 FARGO, N.D. (KVRR) — Awards are given to a Fargo police officer and North Dakota Highway Patrol sergeant for their work in saving the life of a woman last August.
Sergeant Andrew Cashin with North Dakota Highway Patrol and Officer Joshua Persson with Fargo Police Department received the ND Highway Patrol Colonel's Award of Excellence and the ND Peace Officers Association Life Saving Award.
The two men were on scene of an incident on I-29 over the 13th Avenue South overpass in Fargo last summer.
A woman was threatening to jump.
The two were able to make a personal connection with the woman and ultimately, talked her off the guardrail.