Democratic Sen. Rob Kupec of Moorhead Defends Gun Law Vote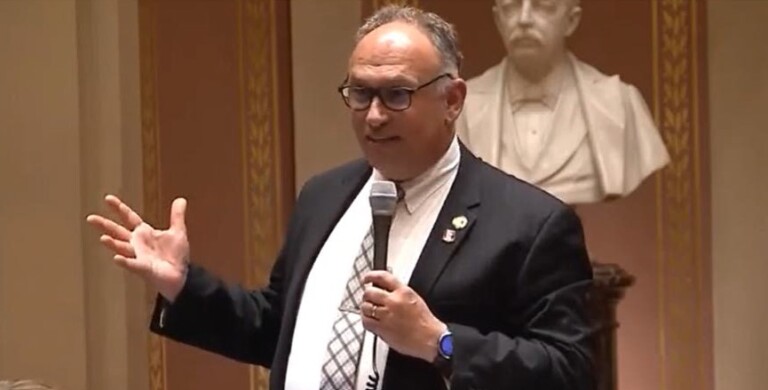 ST. PAUL (KVRR/AP) — A Minnesota state senator from Moorhead is explaining his vote for a public safety package that includes two new gun laws.
Democratic Sen. Rob Kupec voted for the package on Friday and it passed along party lines, 34-33.
The new legislation includes a "red flag law" that would allow authorities to ask courts to temporarily take guns away from people deemed an imminent threat to others or themselves.
It also contains expanded background checks for gun transfers.
Republicans were upset at their voices being shut out of shaping the final version of the bill.
In a statement, Kupec said the "bill strikes a balance between enhancing public safety and protecting Second Amendment rights."
On the Senate floor Kupec said, "I ran on a platform that included enhanced background checks. I know, I hear lots of things about my district and I get lots of emails about my district from people who aren't in my district.
But, I ran in my district and I did actually run on this. And so this is a thing, people, there are lots of people even in Greater Minnesota that want enhanced background checks."
The House, which Democrats also control, still needs to vote on the final version.
The legislature is rushing to complete work on the major budget bills before the May 22 adjournment deadline.
Read Sen. Kupec's full statement below:
"After serious consideration, I voted in support of the Senate's Public Safety Omnibus Bill.  The final bill contains common-sense provisions that address gun violence, expand background checks, something I pledged to support during my campaign, and Extreme Risk Protection Orders. This bill strikes a balance between enhancing public safety and protecting Second Amendment rights. Both provisions are supported by the Minnesota Chiefs of Police Association."