Fargo Public School's Equity and Inclusion Position Changed, Director Hired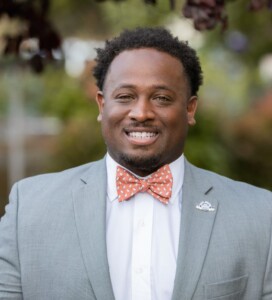 FARGO, N.D. (KVRR) — Fargo Public Schools has hired a Director of Educational Justice.
Tristan Love is currently the director of learning and engagement at Project Wayfinder.
He will take the place of Dr. Tamara Uselman in June.
Uselman announced back in March that she would be stepping down as the district's first Director of Equity and Inclusion.
It was also announced that the job title was being revised.
She plans to work part-time as an administrator mentor with the school district.
Love holds his bachelor's degree in biology from Wiley College and his master's degree in educational leadership from the University of St. Thomas in Houston, Texas.
He is currently completing his Doctor of Philosophy degree in education through Walden University.
Love was named Sam Houston's beginning teacher of the year in 2014 and Sam Houston's teacher of the year in 2015.