Man Jailed After Business Heavily Damaged In Moorhead
Moorhead Police got a report of a person throwing rocks at a business in the 800 block of Center Ave. around 6:00 Sunday night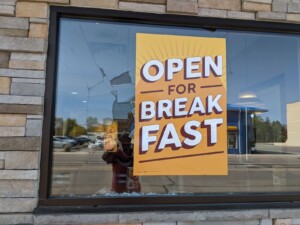 MOORHEAD, Minn. (KVRR) – A man is in jail after a business is significantly damaged.
Moorhead Police got a report of a person throwing rocks at a business in the 800 block of Center Ave. around 6:00 Sunday night.
They found a suspect and saw significant damage to the windows of the business.
They took  34-year-old Kevin Wright, who has no permanent address, into custody after he fought with officers.
He is in the Clay County Jail this morning on several charges including Felony Criminal Damage to Property, Felony 4th Degree Assault, and Gross Misdemeanor Obstructing the Legal Process.