Boy Burned In ATV Gas Tank Explosion in Plummer, MN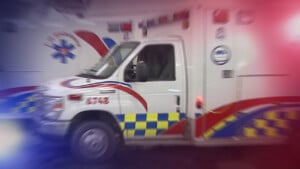 PLUMMER, Minn. (KVRR) — A 13-year-old boy is burned after an explosion while putting gas into an ATV.
It happened Sunday at a gas station in Plummer, Minnesota.
Red Lake County Sheriff Mitch Bernstein says the boy was taken to Sanford in Thief River Falls and then flown to the Hennepin County Burn Center.
His condition is not known at this time.